About us
The Arkas Design – directed by a designer sister and brother Móni Kaszta and Dénes Kaszta, winners of several design awards – is working as a graphic design studio since 1998. The studio is offering high quality design and complete implementation of catalogues, books, exhibition designs, packaging designs and corporate identities.
Clients
Academy Publishing House
Balassi Institute
Computrend Software
Concorde Securities Ltd.
Consulate General
of Hungary, New York
Credit Lyonnais Bank
Eiger Consulting
EME Zrt.
Encyclopedia Publisher
Energens
European Folklore Institute
Érchegyi General
Fontis Software
Guardware Systems Ltd.
Hungarian Design Council
Hungarian Folklore Association
Hungarian Heritage House
Hungarian Institute of Ethnology
Hungarian National Gallery
Hungarian Museum of Photography
LeasePlan Hungary Zrt.
Lexika Publishing House
Literature House Petőfi
Manooi Light Creations
Museum of Fine Arts
Officina '96 Publishing House
PMX Consulting
Semmelweis University
Top Speed Photo Agency
Vass Shoes
Vince Publishing House
World Rally Championship
Accolades
We are proud to know that on
26
occasions
our work
has proven to be
the best
at various prestigious competitions.
→
Awards
As a designer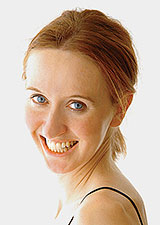 Móni Kaszta
Harmony, simplicity, perfection, unique design, creativity – these are the basic keywords for me in my work. I love my job, and this motivation plays a very important part in the creative process. What makes something beautiful? One could make a long list of answers about professional qualities without finding the real reason. The most important quality comes from one's essence, the innermost part. Starting from this and expressing this during the design will turn the newly created material into something that satisfies not only eye but the soul as well.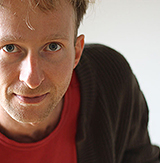 Dénes Kaszta
In my works I try to widen the limits of design as far as possible. Designers sitting behind the screen are prone to think in two dimensions. That is not the case with me. It is particularly important for me to prepare something more than just plain sheets of papers; an existing solid object, that you can take into your hands and view from several angles to discover new perspectives – it may be a book, a promotion design or simply a business card.